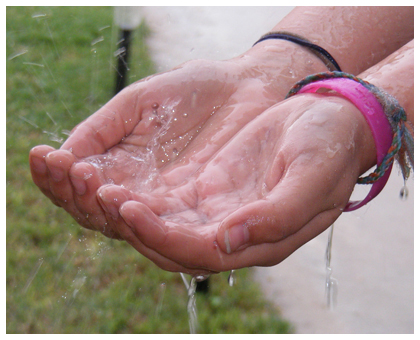 RAIN WATER HARVESTING METHODS
---
Rainwater Harvesting

Rainwater stored for direct use in tanks above ground or underground sumps or overhead tanks and used directly for flushing, gardening, washing etc.
Filters :

The down take pipes from the roof to be interconnected and lead till the Filter unit and to be connected to the Inlet of the Filter
Our filters are designed with self cleaning mechanism and can be fixed to the wall by connecting Rooftop rainwater drain pipes. The rainwater along with dirt particles enters into the inlet of filter through the hollow pipe tangentially to the filter housing and rotating slowly along the periphery of upper housing so as to flow into the filter element placed in lower housing of the filter unit in angular motion at specific velocity, which creates cohesive force and segregates dirt particles and clean water individually. However when the intensity of rainfall increases the high volume of water moves in circular motion with high velocity in the upper housing and creates a centrifugal force. In both situations, involving low and high intensity of rainfall , the working principle of the filter based on cohesive and centrifugal force respectively, aids the filter element to divert clean water into the cistern/ recharging well and simultaneously flushes out automatically sand, debris, and dirt particles through the drain outlet.